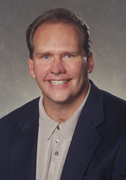 Richmond Majors
As managing principal of Paradigm Real Estate Services, LLC, Rich is currently leading the operations and growth of the commercial real estate advisory firm. In addition, Rich is managing the development of Park 17, a mixed-use project in central Denver, Ken Caryl Senior Living, a 130-unit continuum of care project, and Trax at Ward Station, a Transit Oriented Development in Wheat Ridge. Other current projects include the rehabilitation of a high-rise apartment building in the Highlands neighborhood and the acquisition of two commercial office/industrial building for local businesses.
Over the past 16 years as a real estate advisor, he has been responsible for the completion of a variety of asset management and development projects including a $90 million office, retail and medical office portfolio, a one million square foot portfolio in metro Denver, a 185,000 square foot class-A office building in the Denver Tech Center; the pre-development of a 30,000 square foot grocery store in Byers, CO; the development management of a 125,000 SF office building and 570-car parking structure project for an entrepreneurial developer; a leasing oversight assignment covering 1.4 million square feet; and managing the remedial work on five buildings for a REIT owner. Rich imparts his skill and talents to his clients and projects through the formation and implementation of proven real estate management systems including complex pro forma modeling, lease negotiations and analysis, property management oversight, development management, and acquisition/dispositions processes.
Prior to becoming a consultant, Rich was the Director of Commercial Properties for Castle Rock Development Company (a subsidiary of the Sturm Group). Rich was responsible for all of the commercial development within two master-plan communities, acquisition of new commercial real estate opportunities, and asset management of two city blocks of mixed-use development within Cherry Creek. Rich's accomplishments include the planning and entitlement of a 270,000 square foot town center within a Traditional Neighborhood Development (TND), creation of a viable acquisition pipeline, and increasing the occupancy of Cherry Creek real estate assets to 98%.
Prior to Castle Rock, Rich spent more than four years as Director of Leasing and Development in Mack-Cali Realty Trust's Denver office (previously Pacifica Holding Company). At Mack-Cali and Pacifica, he oversaw the acquisition, development, leasing and asset management of a 1.7 million square foot portfolio of office properties. Rich was directly responsible for managing the development of eight projects, from feasibility analysis and site acquisition through lease-up and management of the tenant finish activities. The largest project was the Class-A, 185,000 square foot URS Center in the Denver Tech Center.
Earlier in his career, Rich served as Vice President of Asset Management for Globe Source Financial Inc., a major RTC contractor. His responsibilities included the management and disposition of a $130 million port­folio that included non-performing loans, REO properties, and direct ownership investments in investment entities. Rich was born in Denver area and obtained a BS degree in real estate and finance from Colorado State University, Fort Collins. He is a licensed managing broker in Colorado.